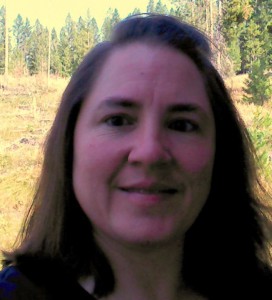 Hi, I am Marlo Fullerton. My family and I recently moved to Grants Pass, Oregon from Montana. We are still getting used to Oregon and are still very homesick for Montana. We moved here to be closer to family for a while, but are making plans to move back to Montana. Until then we will have fun exploring the area.
I love the outdoors and photography. I also love playing volleyball, softball and mountain biking. It has been several years since I have been able to enjoy these things.
I have battled my weight my entire adult life, but I still played sports and was athletic up until a few years ago. Being a computer programmer I sit behind a desk and gain more and more weight. I am now the the largest I have ever been and I am very uncomfortable. Walking at the store or farmers market is very painful for my back and knees. I don't sleep well at night because I can not find a comfortable position. I toss and turn all night because my hips get so sore and my arms and hands fall asleep. I feel like if I gain another pound I will just explode.
Enough is enough! I am sick and tired of living like this. I want to do all the things I used to do. I want to try new things like zip lining, horseback riding, amusement park rides and just have fun living and making memories with my family. This is why I made the decision to start eating a low carb diet and get healthy. To hold myself accountable I am going to document my daily progress with videos and this blog. I want to see my transformation and I hope this will inspire others to get healthy too. If I can do it, you can too.
This is my day 1 video that explains why I decided to do this.
Please contact me if you have any questions, comments or just want to say hi. 🙂
Live your healthy life,
~Marlo