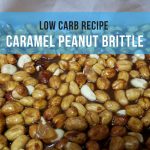 Caramel Nut Brittle | Low Carb Recipe




I'm not sure where I found this Caramel Nut Brittle recipe, but I made it last Thanksgiving and loved it. Very satisfying for a sweet treat without all the carbs. I am making it again this year. I used 1 cup of peanuts, but think it is a bit too much so changed the recipe to 1/2 a cup.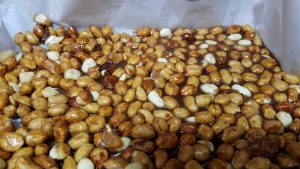 Ingredients:
1/2 cup Almonds or Peanuts (add more to your liking)
1/4 cup butter
1/2 cup Swerve
2 tsp Vanilla
1/4 tsp Salt
Directions:
Line a 9×9 cake pan with parchment paper.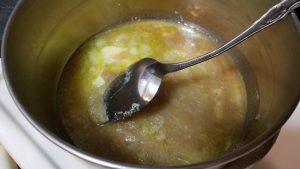 Pour swerve, butter, vanilla and salt into small non-stick pan.
Heat over medium heat until all dissolved.
Add nuts
Stir constantly until boils.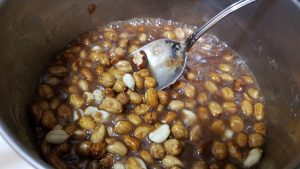 Allow to boil 2 to 3 minutes until becomes light brown. Remove from heat.
Pour into lined cake pan and spread evenly with back of spoon.
Allow to set 1 hour or until completely cooled.
Break into pieces and keep in sealed container
The whole family loves this recipe. Hope you enjoy!
~Marlo