Day 22, 23, 24: Awesome and Colorful Weekend Trip




I skipped a couple updates because we went out of town to Eureka, CA. My Daughter and son signed up for the Dash of Color Run/Walk at College of the Redwoods. We had a great visit with my mom and got some exercise.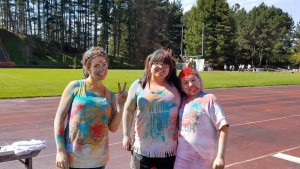 They did a great job!
If this helps you and/or inspires you please let me know. I would love to hear from you and love to help you get healthy, lose weight and just feel better!
Check back tomorrow for another update.
~Marlo