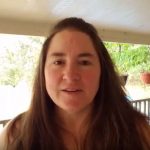 Day 517: Weigh In Hit Another Milestone | Sausage Deal | Very Smokey




Weigh in day…I hit another milestone…I'm in the 230s. WOOO HOOO! I'm down to 239.8 that is a loss of 72 lbs so far. I am so excited and thankful that I started this journey and made the decision to get healthy and change my life. Thank you low carb eating and thank you ketone drink!
Watch my update below for all the details.
Low Carb Mozzarella Pizza Bites Recipe
If this helps you and/or inspires you please let me know. I would love to hear from you and love to help you get healthy, lose weight and just feel better!
Check back tomorrow for another update.