Day 7: Eating Out At Applebee's Low Carb Style




My mom came to visit today so we went out to dinner at Applebee's. There wasn't a chance I was going to go off my low carb eating, so I looked for something I could adapt. I tried the quesadilla burger without the tortillas. I looked like it had shredded lettuce, pico de gallo, lots of cheese, sauce and bacon. When I got it I was a bit disappointed. What I thought was lettuce was actually cabbage, I know, weird! The pattie was so small it was buried under the pile of cabbage and I might of found a bacon bit but that is all as far as bacon goes. Definitely recommend the low carb burger at Carl's Jr…so MUCH better.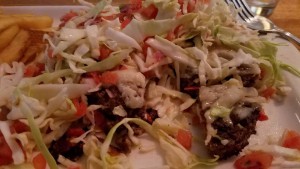 Watch my video update below.
Today I started taking something to enhance my low carb diet and help with cravings and so many other things. I took a half dose around 4:30pm and at 10:30 I tested my ketones and was at Large. Woo Hoo! I will let you know how this works out.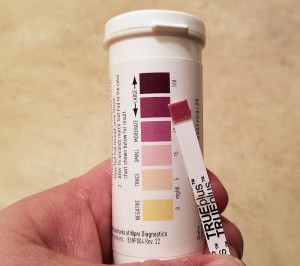 If this helps you and/or inspires you please let me know. I would love to hear from you.
~Marlo