Day 9: It's Keto Taco Sunday




Today I feel great. I have a ton of energy, no cravings and I think I can feel the fat sucking out of my belly area. 🙂
Today we made keto tacos with hamburger, diced tomatoes, sour cream, cheese, green sauce wrapped in a lettuce shell. Yummy! Someone else posted their keto tacos and they used Paleo Wraps for the shells. These look really good. I will have to try them.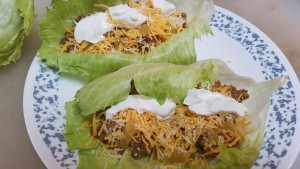 Watch my video update:
Check back tomorrow for another update.
If this helps you and/or inspires you please let me know. I would love to hear from you.
~Marlo